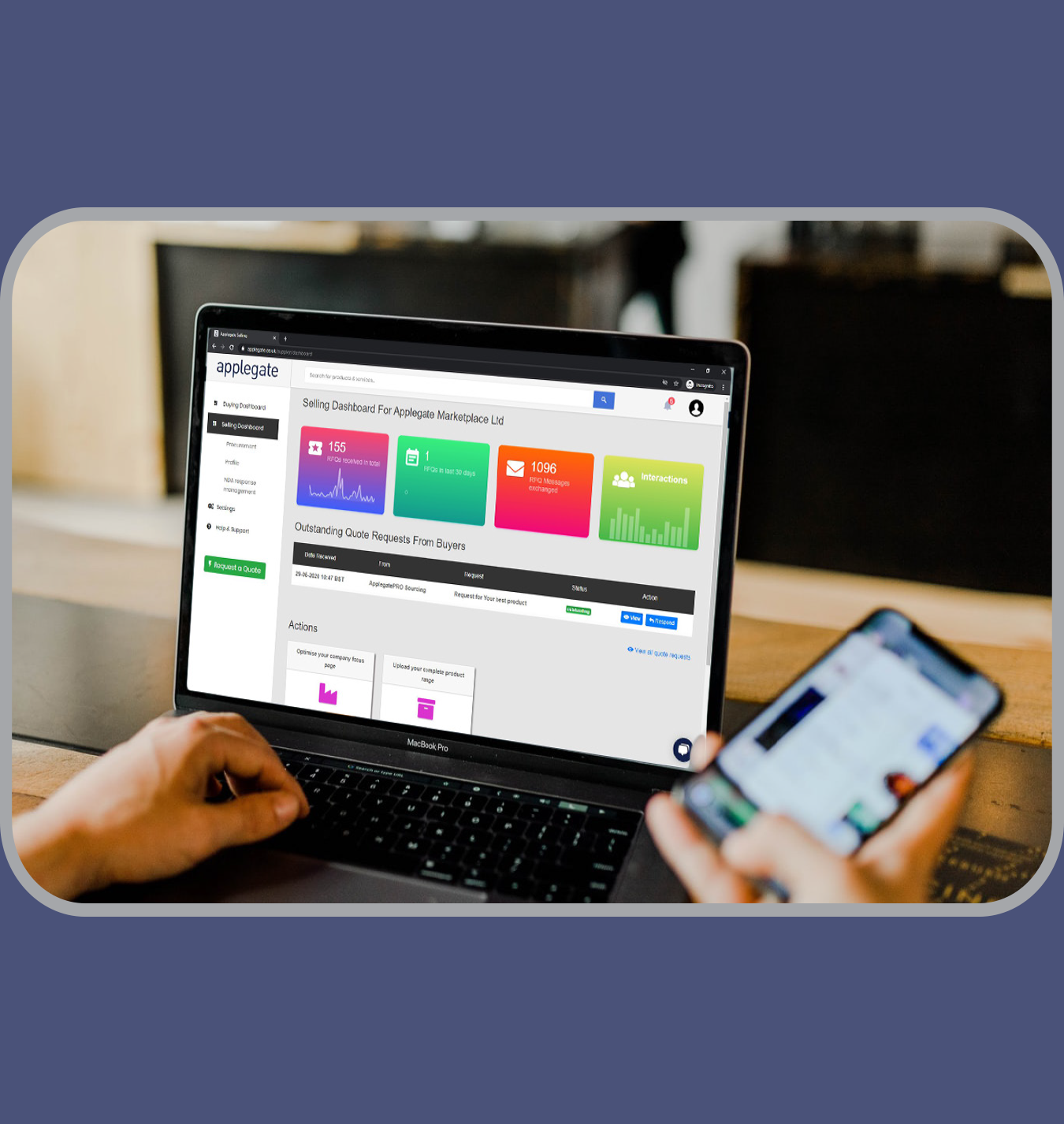 Supplier Dashboard
You'll get access to the Applegate Supplier Platform, allowing you to login and manage your business information at any time, from any type of device.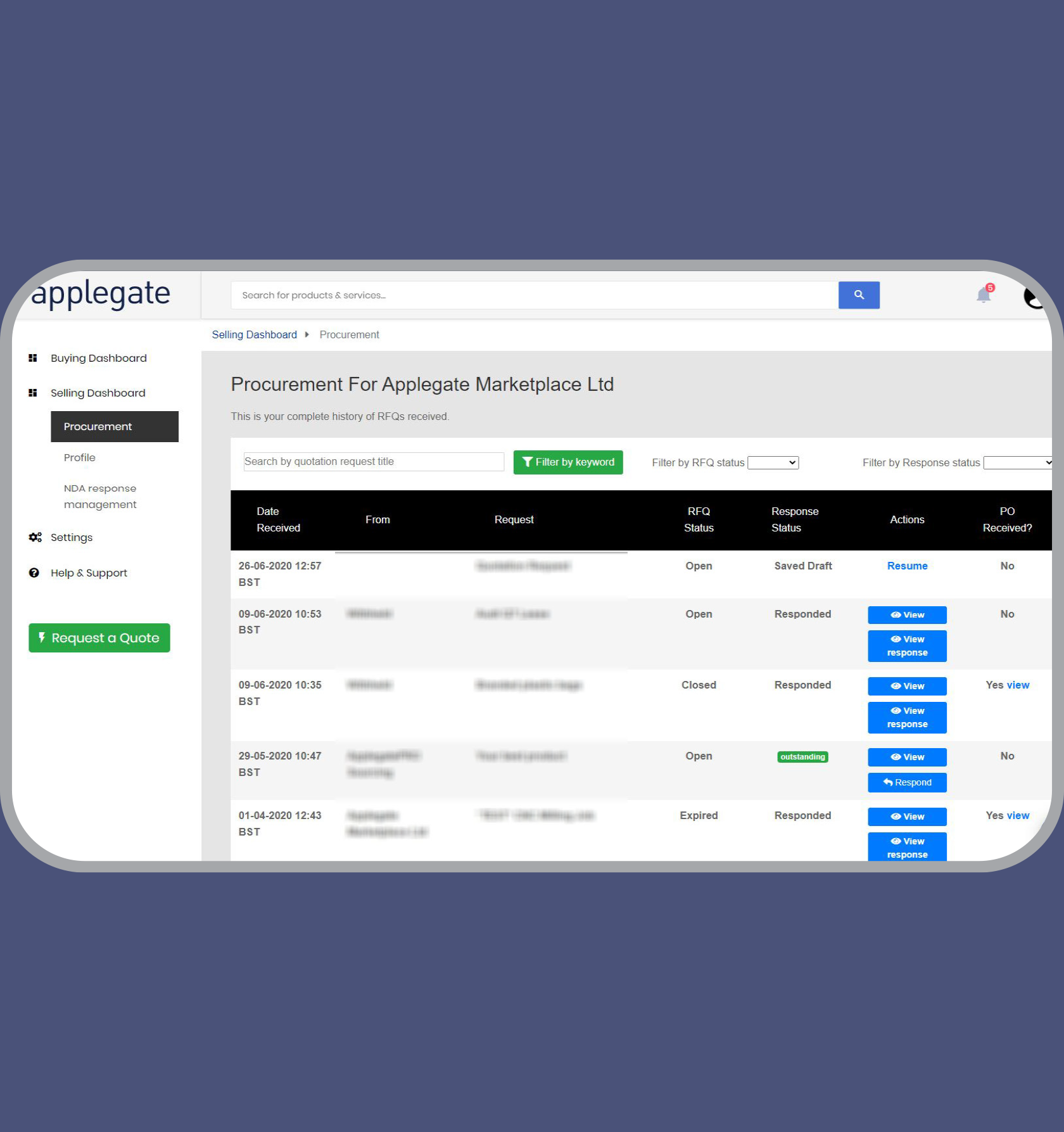 Requests for Quotation
When we receive an RFQ, we match the request with member suppliers who could quote
.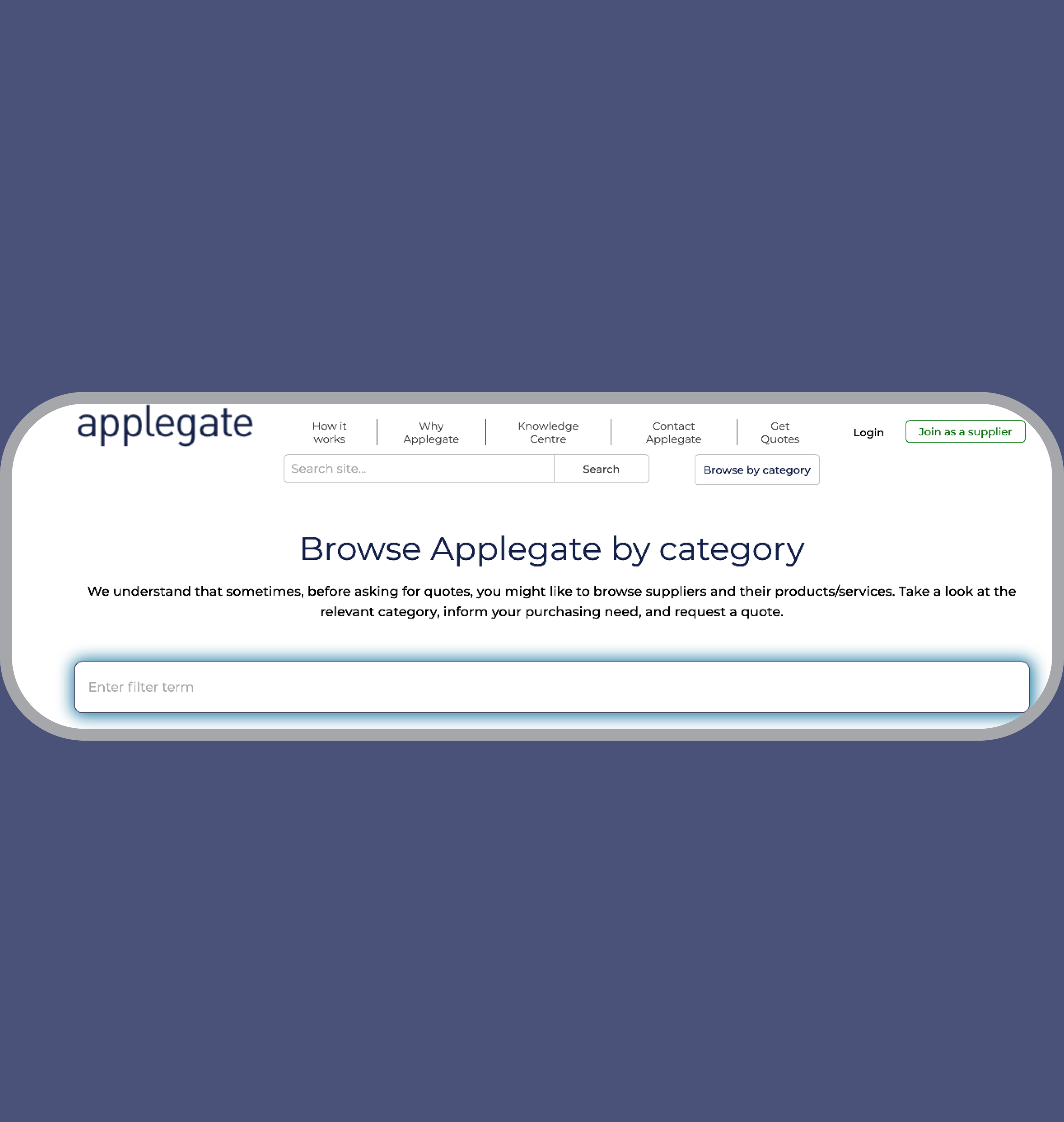 Applegate Search
Applegate Suppliers get a bespoke profile showcasing their products and services, enabling them to be found in Applegate Search.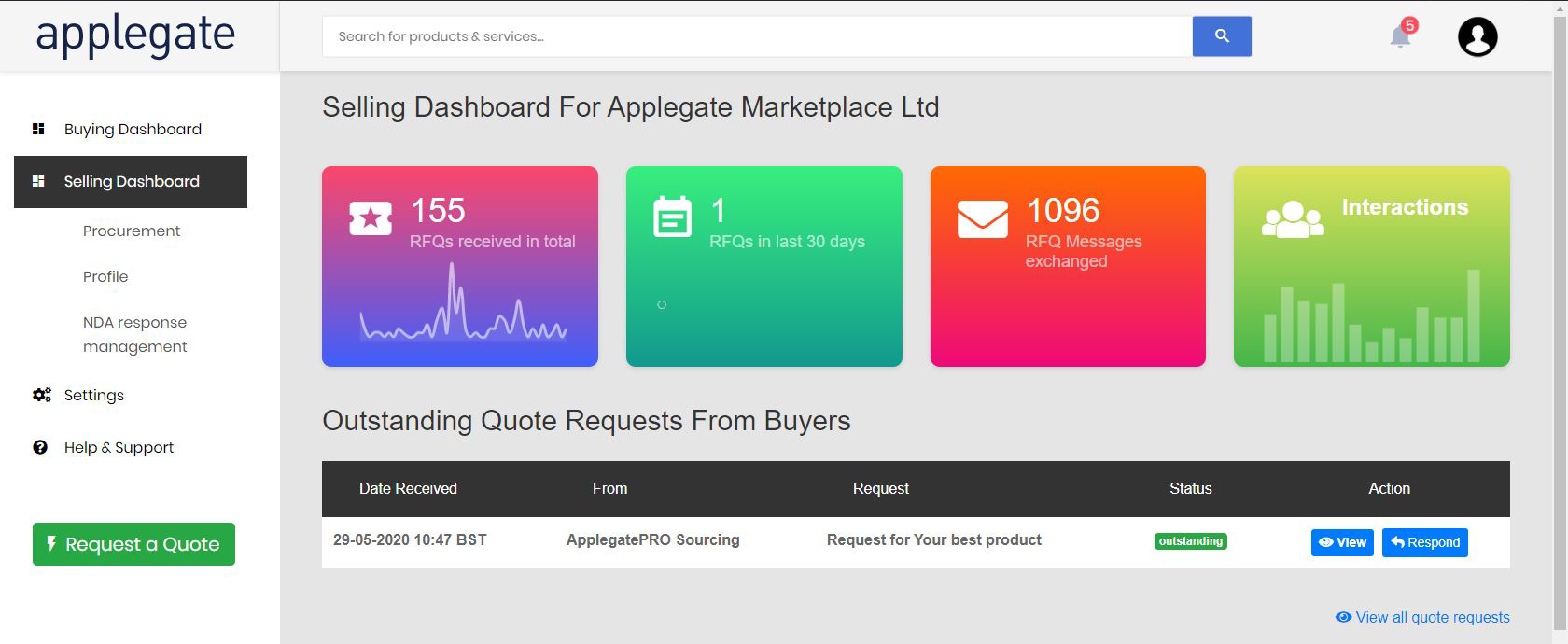 Supplier Dashboard
As an Applegate Supplier, you'll get access to your very own Supplier Dashboard.
The Supplier Dashboard provides an overview of your RFQs buyers have raised for your products and services.
Here, you can build your Company Profile by detailing the different areas of your business to ensure your business is found within the Applegate search function.
Requests for Quotation
When you are matched to a buyer request, you'll be notified by email of your opportunity to quote.
 

You can then respond to the buyer, provide quotes, build relationships and start winning business.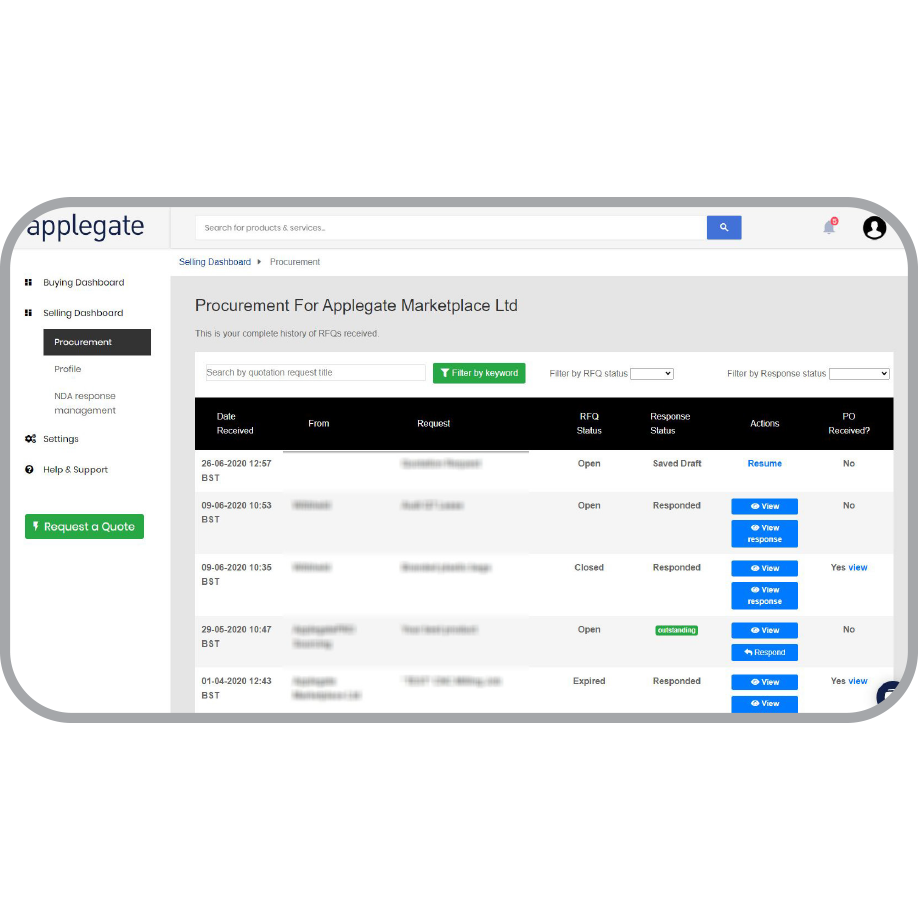 Applegate Search
Applegate members get a detailed profile on Applegate, allowing you to be found by buyers searching applegate.co.uk.  They can then contact you directly to discuss their needs.
Support & Performance
Our team is here to support you throughout your membership with us.

Nothing makes us happier than our supplier members winning business, and we will do all we can to support you with this – from comprehensive onboarding, to fine tuning your profile, to feedback on your quote competitiveness, to calling the buyer on your behalf if you wish.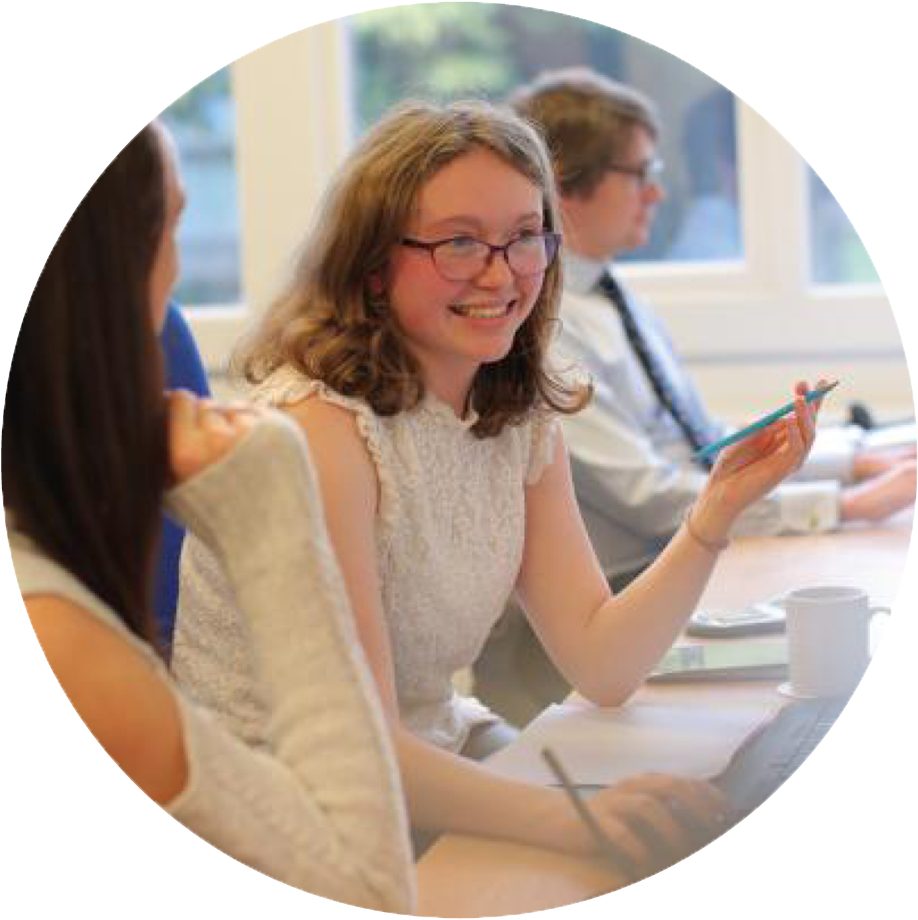 Applegate Sign Up Process
Many new suppliers first sign up to free alerts for their respective sectors to gauge the types of enquiries available to them. Once they've signed up, the onboarding process is simple: