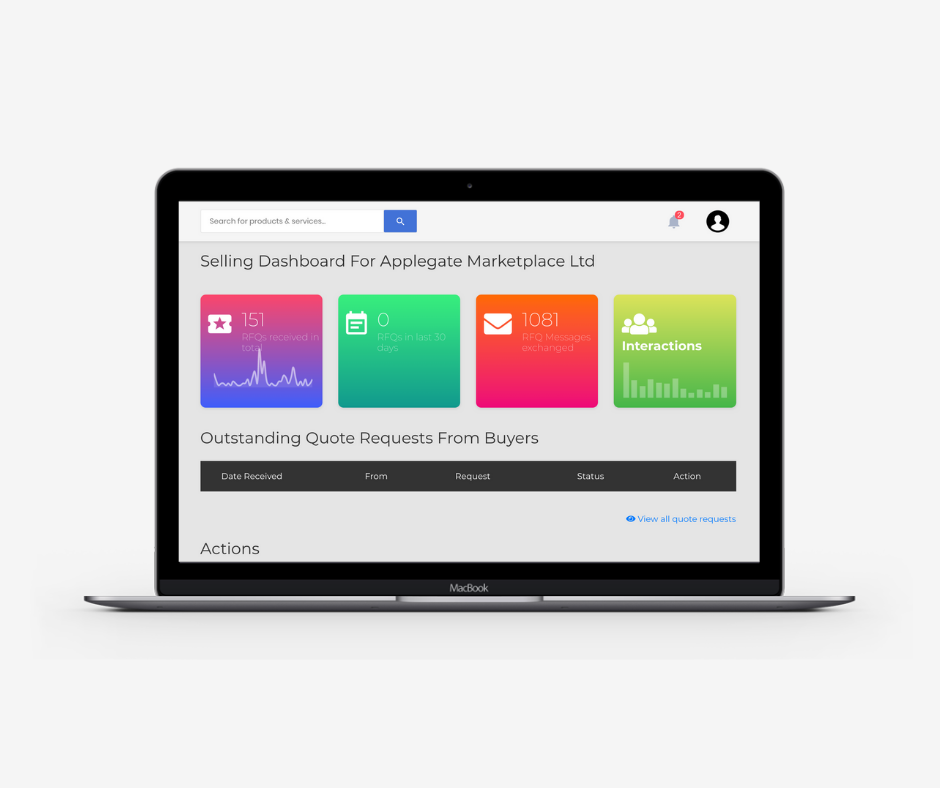 Our Technology
We've been matching buyers and suppliers for over 20 years, and our long history of success is testament to the value we create for our members.

We have always used the most cutting edge technology to ensure close matches and continually improve business win rates for our clients.

And if the technology we want doesn't exist, we create it!
Our latest major technical launch focused on improving the user experience for both buyers and suppliers, and using nudge theory to encourage users to complete the workflow, ie follow through the process to the point of raising a PO.
Matching You With Buyers, Accurately
The secret to our success is the way that we match a limited number of extremely relevant suppliers to each buyer request.
Most procurement platforms do not attempt to do this, which means you can end up wasting time quoting on jobs that an unlimited number of suppliers are also chasing.
Through the combination of information built up from over 20 years' experience and leading edge use of Artificial Intelligence (AI), we can make precise matching work at scale.
We'll match you so closely to your targets that you'll normally be quoting against only 3 competitors each time, meaning that buyers and suppliers are getting a better quality service.
Our tech is unique to us, and nobody else can offer the accuracy and precision you get with our system. The goal of our technical expertise is for you to spend less time getting better quality deals.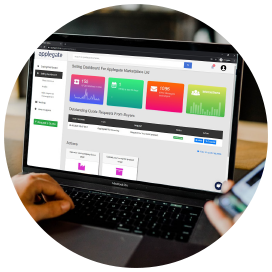 Applegate and Artificial Intelligence
Our use of AI is truly world beating, and we love collaborating with academics – we get the benefit of knowing we're at the forefront of technology, and they get the benefit of testing their tech in a real world application.
We have a long term collaboration with University of Exeter's Institute of Data Science and AI (ISDSAI) working with  Professor Richard Everson and  Dr Fabrizio Costa.
We are proud to have won two prestigious and extremely competitive government innovation grants (in 2017 and 2020).
Applegate won these based on our commitment to push forward the boundaries of the use of AI, and our contribution to the UK's reputation at the forefront of the AI field.
The most recent of these innovation grants enabled us to use our systems to support PPE distribution during the recent Covid-19 crisis and supply chain disruption.
See more information on how our approach helped NHS Trusts, care homes, local authorities and large corporates access vital PPE in the depths of the pandemic.