Combining AI and expertise to deliver a better experience
Established in 2000, Applegate is a trusted purchasing partner and multi-vendor marketplace for over 140,000 established and emerging suppliers and buying decision-makers in the UK.
Our AI-powered platform combined with our friendly human support matches suppliers with the right buyers and vice versa, even for niche, specialised or hard to find products.
Applegate is proven to fulfil purchasing needs and lay the foundations to build successful long-term relationships between buyers and suppliers.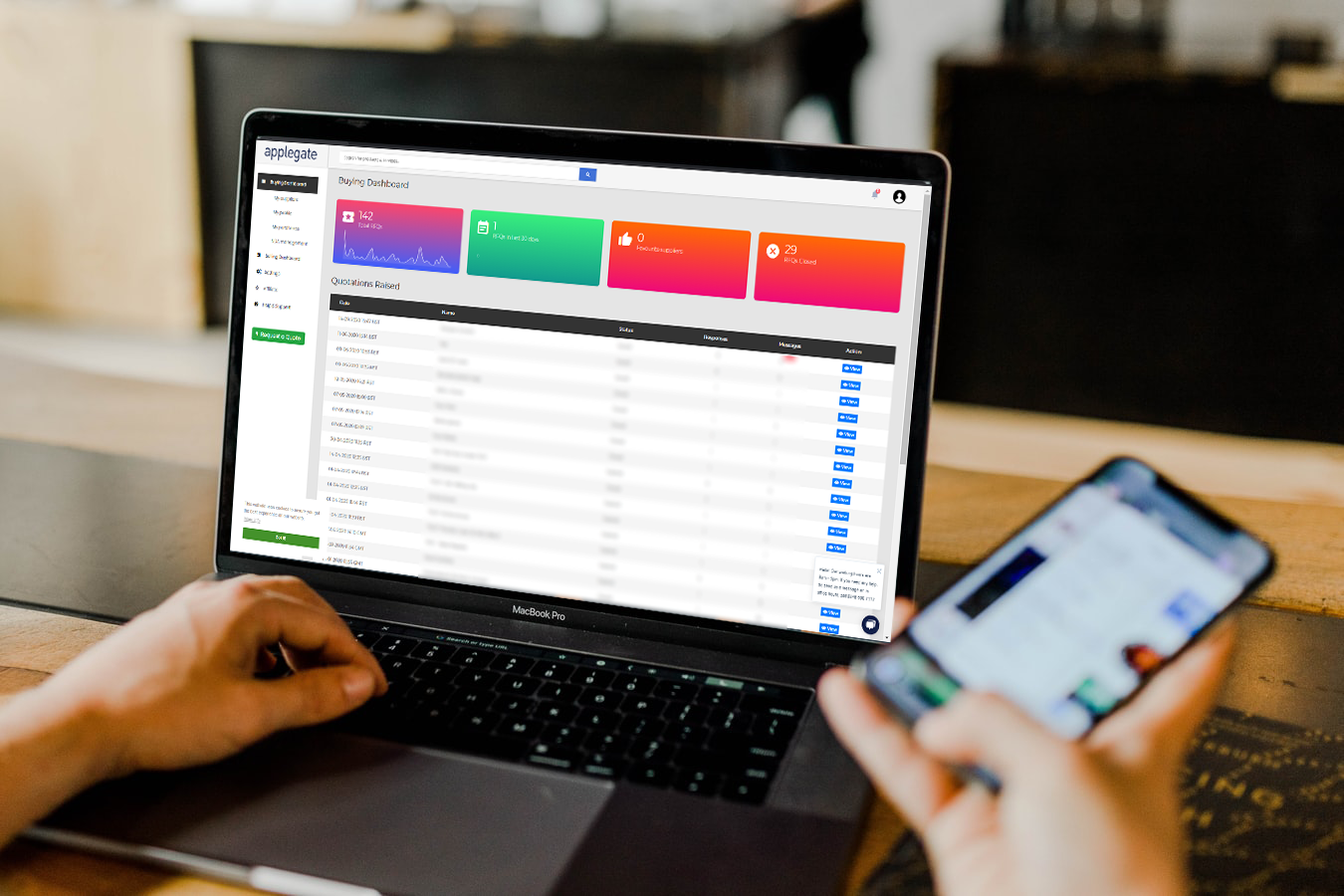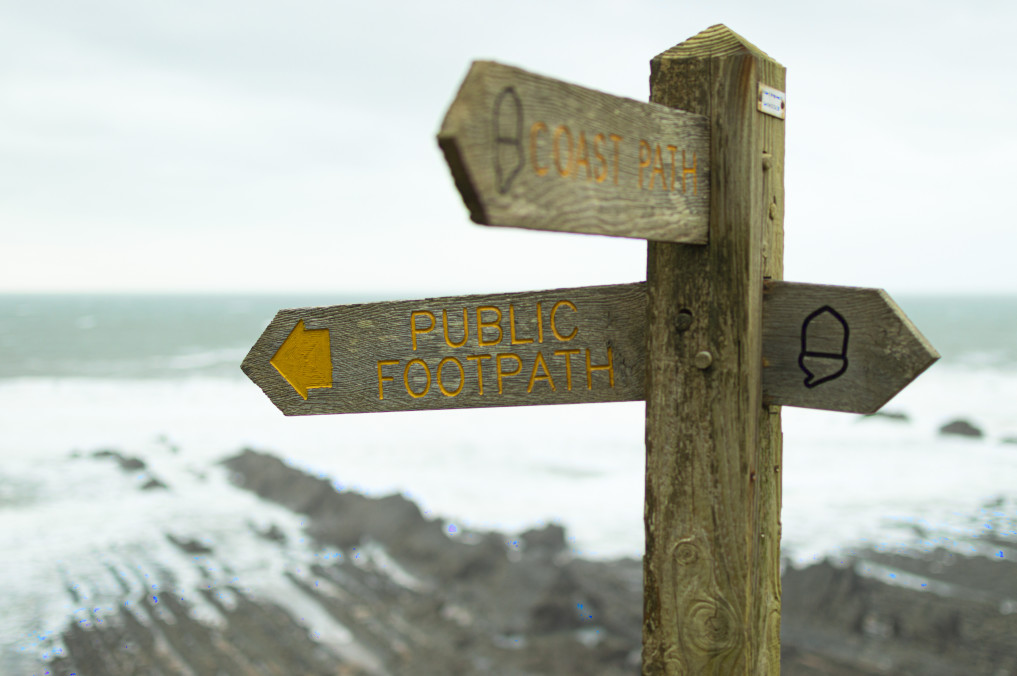 True to our roots
Applegate has deep roots in North Devon and is committed to proving that it is possible to do tech work of national significance from a regional base.
We have a strong track record of supporting our region whilst looking outwards and serving clients nationally and internationally.
Our degree apprentice scheme offers local opportunities to achieve a debt-free business degree combined with on-the-job experience and has been featured in two Sunday Times articles in the past year.
Exclusive reseller of Europe's leading b2b platforms, Europages and wlw.
Applegate are proud to have formed an exclusive UK partnership with Visable, the parent company of Europe's leading B2B platforms, Europages and wlw.

Our partnership provides suppliers greater reach within the UK and internationally, reaching more that four million purchasers per month looking for detailed company and product information.

To discuss our supplier memberships in further detail, please book a demo with a member of our business development team. Meet Applegate's Business Development team
Our Supplier Business Development team is dedicated to your success, ensuring you can find great buyers for even your most niche products and services.
Katherine Frost
Head of business developement
Katherine has gone from strength to strength since returning to Applegate on her return from 'down under'. As Head of Business Development, it is Katherine's role to develop a business sales strategy. When she's not in the office, you'll find her enjoying one of Devon's famous beaches.
Lindsey D'Arcy
Business development specialist
Highly skilled, with many years of experience in the field of business development, Lindsey still thrives from speaking to new people and bouncing off others energy. Proactive and pleasantly peculiar, it's safe to say Ms D'arcy has a pivotal role in the team.
Gina Ince
Marketing Manager & Onboarding Coordinator
Gina joined us in March 2020 having come from a marketing and client services background. North Devon born and bred, Gina enjoys family life here, and she can confirm, a Devon Cream Tea is most definitely cream first, then jam!
Bradlee Hodgson
Business development specialist
You can always rely on Brad to step up and try something new at work. Fun and hardworking, Brad has grabbed the opportunity of the degree apprenticeship with both hands and is enjoying the chance to 'earn while he learns'. In his free time Brad plays football in the Premier League (North Devon Premier League that is) and is making the most of the Applegate location to learn to surf.
Thousands of organisations come to Applegate to buy
Our buyers come from a wide range of sectors from government to charity, education, sporting and commercial organisations.
Thousands of organisations come to Applegate to buy, including Rolls Royce, ASOS, University of Cambridge, Marie Curie, NASA, West Ham United, NHS trusts to Odeon Cinemas, to name a few.
For us, no request is too tricky or unusual – if a buyer wants it, we will search for a supplier.
Leading the AI agenda and more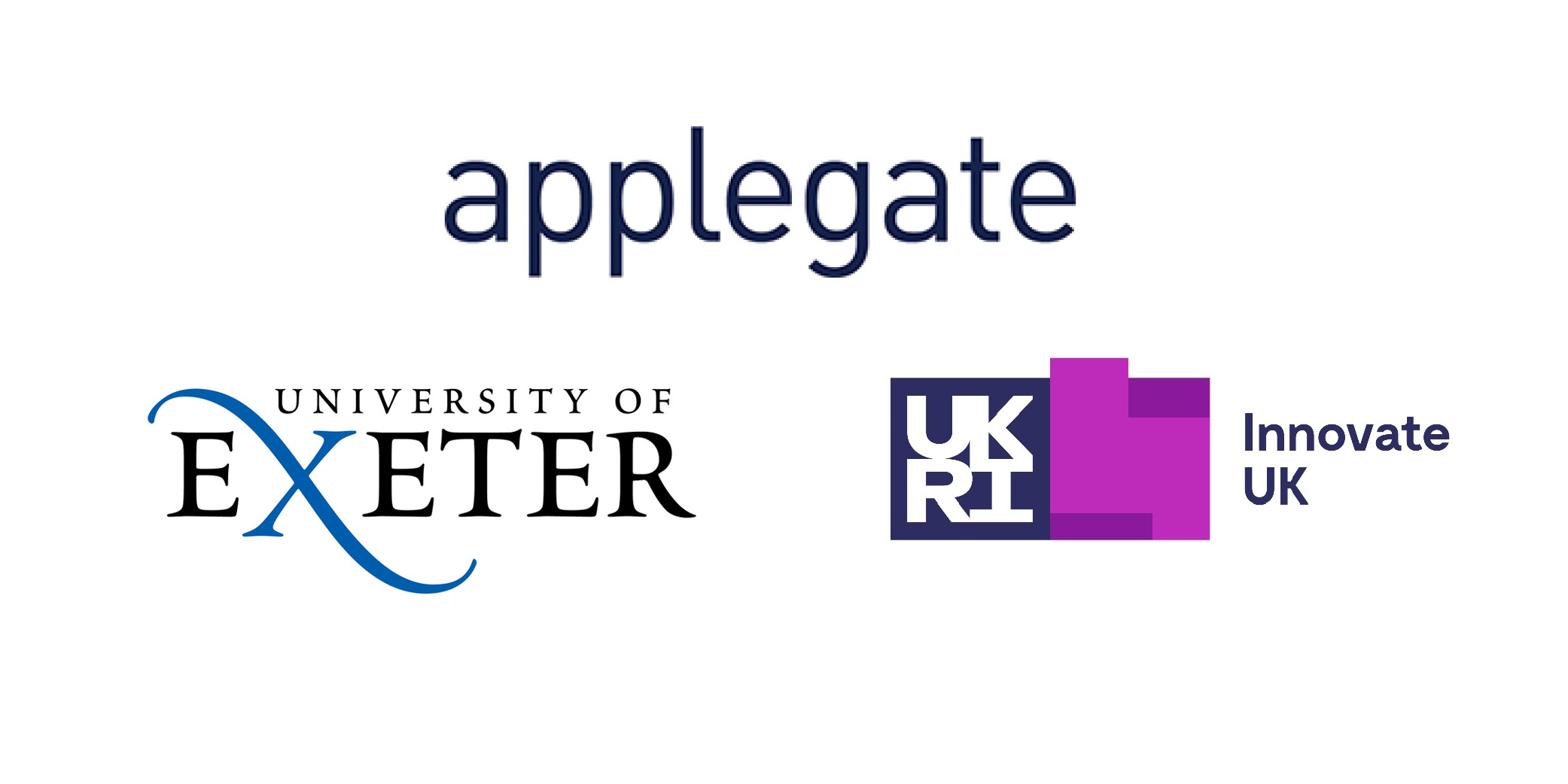 We are always looking for better ways of doing things, and this has led us to set the agenda in Artificial Intelligence, 21st Century Apprenticeships and Crisis Management in supply chains, not to mention being champions for regional development in the South West.
We have been cited in the media, parliament, academia and beyond, and we love that what we do makes a genuine difference.