Previous webinars and events
As a marketplace, we speak to many suppliers and buyers across a plethora of industries. Through our webinars, we try to bring together real-life industry experiences, trends and the advantages of using marketplaces for the benefit of your business. Here you can access all of our previous webinars, including those hosted with our partners at Europages.

You can learn more about Europe's leading B2B platforms by booking a short demonstration with us.

We'll explain how we can provide a steady stream of new enquiries from relevant buyers in your industry, show you where the demand is for your products and services internationally and explain how we can help you achieve first page positions for your priority keywords.
International Online Marketing for British B2B Exporting Companies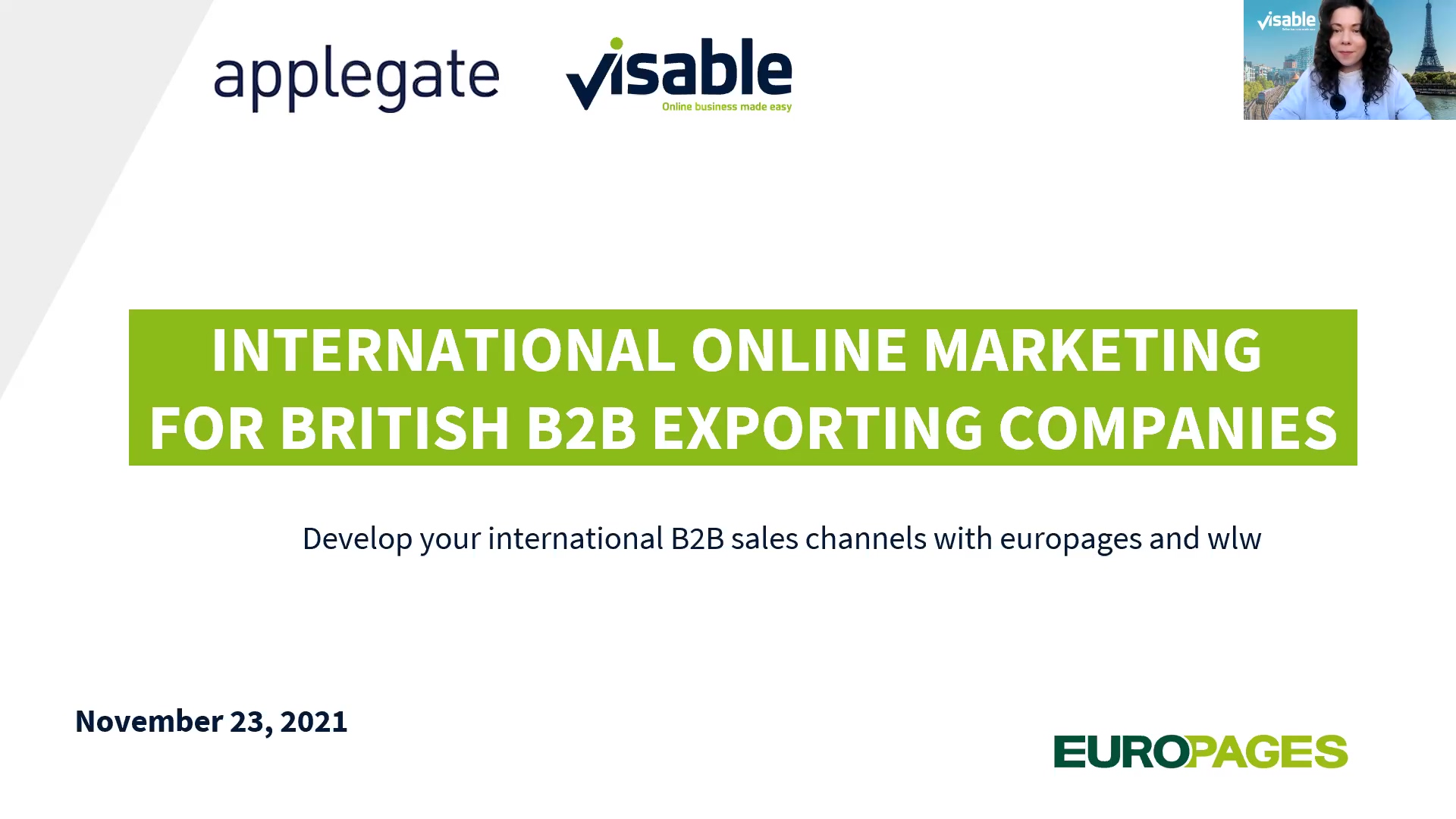 Driving International Growth Through SEO for Engineering and Manufacturing Businesses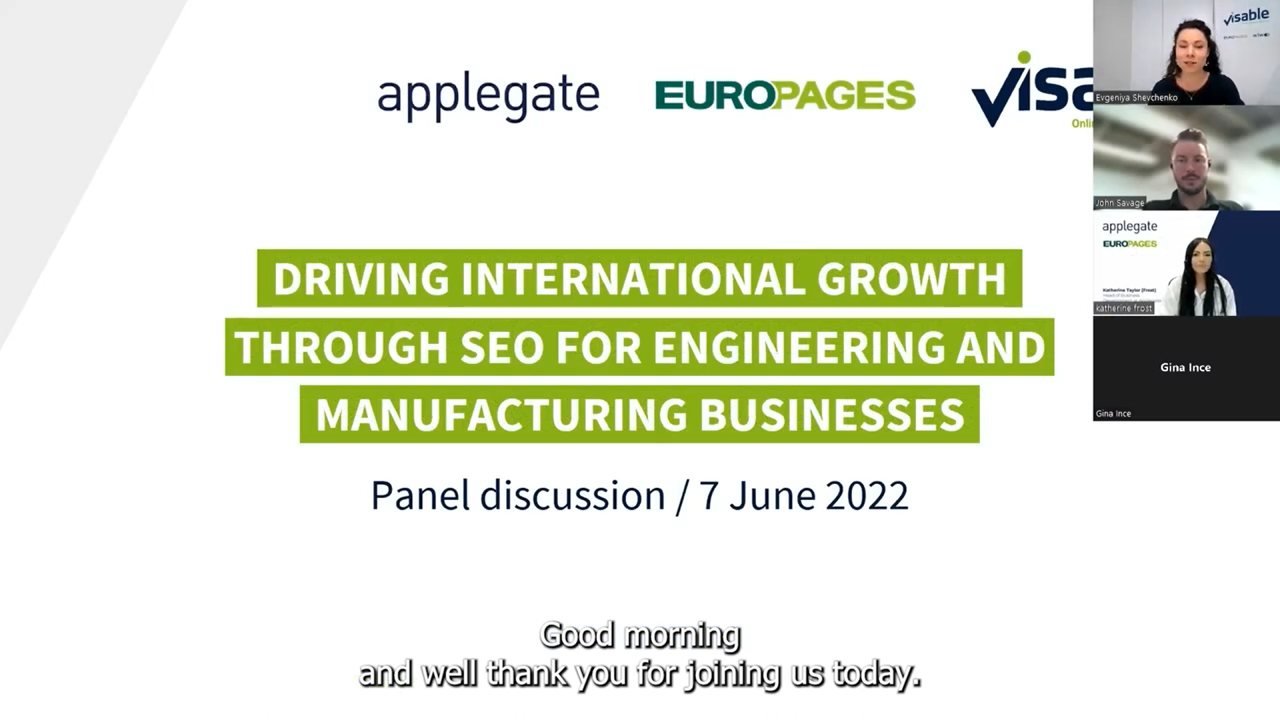 Speakers:
Katherine Frost
Business Development Manager at Applegate

Steve Paine
Head of Marketing and Buyer Management at Applegate

Evgeniya Schevchenko
International Business Developer with Global partnerships at Visable

Topics covered:

Trends in the international B2B market

How to develop an effective presence online

Ways to build a long-term digital strategy for your business


Ways to increase your exposure within search engines internationally
Speakers:
Katherine Frost
Business Development Manager at Applegate

Evgeniya Schevchenko
International Business Developer with Global partnerships at Visable

John Savage
Founder and Director of Rennd Ltd

Topics covered:

Digitalisation and what it means for your business

The latest digital challenges and how businesses have adapted to utilise online marketing strategies

The importance of an SEO strategy to support your marketing activity